We want to make finding the perfect table easy and have you share in our love for handcrafted Italian furniture. To that end, we've created a template to build your own table by mixing and matching tops, bases, inlays and adding the details that you like. Feel free to work with one of our Interior Designers to come up with your own custom made table that is designed for your home. If you are working with an Interior Designer have them call us we love working with other Interior Designers and their clients! Bottom line – we want to make this process as easy as possible and at a price that won't break the bank!
How many people do you want to sit at your table? To be comfortable and have enough room, we suggest you allow for 24″ to 30″ for each person.

A typical Dining room table measures 98″ -118″ and has seating for 8-12 people.

Do you want extensions or leaves to increase the size of the table during special occasions or do you want the table to be fixed with no extensions? Each extension is 20″ wide.

Do you want a Round Table or a Rectangular Table?
Skirt with a round Lip. You can choose to have gold leafing applied or not that's up to you.
Skirt with Roping.You can choose to have gold leafing applied or not that's up to you.
Skirt with Gold Appliques.
Gold or No Gold or do you want Gold leafing on certain parts of the table and base? We can add or take away gold – we just want you to be happy!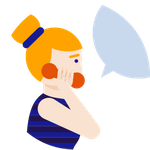 Call us. We love to chat.
STILL HAVE QUESTIONS?
But we're humble enough to admit that we probably haven't thought of everything. So by all means give us a call, and tell us how we can help you.